24x7 Network Access

24x7 Unlimited Online Updates

24x7 Easy-to-Use
Phone and Email Support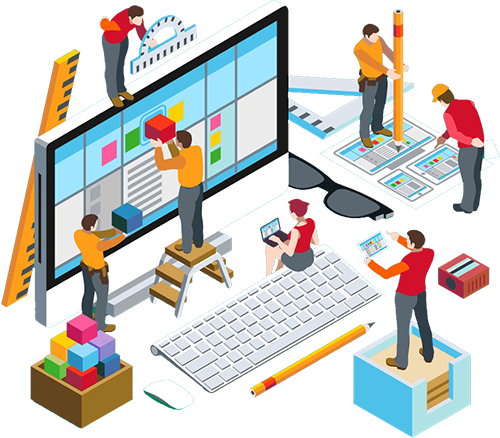 One of the most difficult and costly tasks of having a website is keeping the site up-to-date. In this regard, you either have to have a team of professionals in-house or pay a higher price - that is if you can find a punctual and responsive Webmaster! Then again, most of the time your technical web person shall put on multiple hats to be also able to drive your website as an online sales tool for your business.

You will need a webmaster with many talents such as a firm understanding of Human-Computer-Interface (HCI) science, up-to-date knowledge of online marketing trends and issues, concrete graphic design, and artwork experience, and a solid programming background - well depending on which programming languages your website is based on!
To make matters worse, when you just think you have the right person to handle the job, he/she suddenly leaves the company for a better job or other personal reason, and your simple updates get dragged for weeks and months!
Did you know that more than 50% of our clients had a non-responsive webmaster? Most of them complain that their technical webmaster did not have time to update their site, or they lack a basic understanding of online marketing!
SelfWebSites One-Stop Hosting & Support will take complete responsibility for supporting and maintaining your online business hassle-free.
We will support all your online issues, from hosting to email, from updating your site to integrating new applications, to your web and online business.
Choose our Support & Maintenance Plan suited to your business.
Contact us now!
Expertise
Take a second and consider what it would be like to have a team with:
Online Marketers with training expertise preparing clients to maintain their online advertising campaigns
Artistic Graphic Designers with many awards in their portfolio
Brilliant experts with the firm, up-to-date and scientific understanding of HCI
Skillful engineers with hands-on experience designing multi-tiered systems
Rock-solid web hosting and data network solutions
Guaranteed quick resolution of your technical issues
SelfWebSites is your expert consulting partner to plan, design, host, maintain, support, and market your business on the Net.
We provide management consulting at all stages of the planning, development, marketing, and sales lead generation of your business on the Internet.
Need additional information? Call 1.877.SELFWEB (1.877.735.3932) or contact us now!